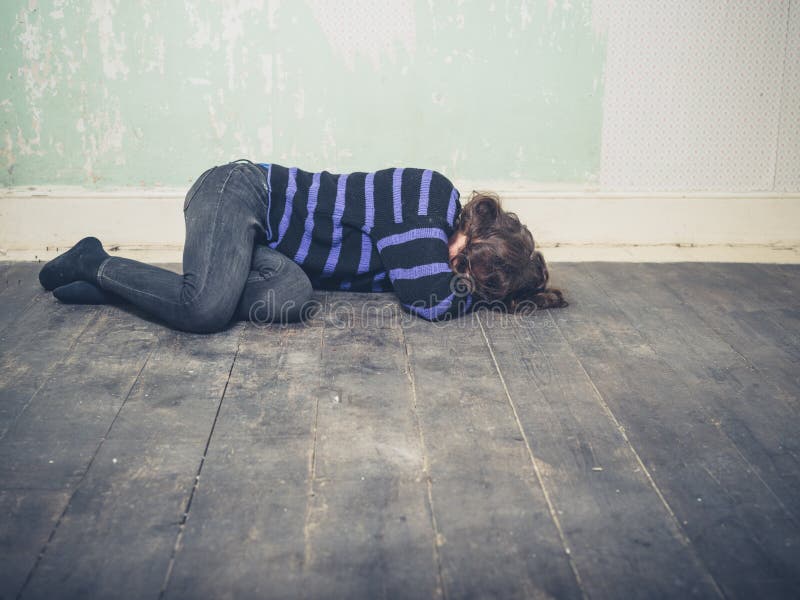 She found herself lying face down on the floor of the chapel weeping uncontrollably in desperation for today was not a good day, nor had the night brought any peace of relief but had been long and tiring along with the past 2 years of this never-ending uphill battle.  She begs once more for God to bring healing and an end to this season of desperation.  All along the enemy taking advantage, whispering, "He will not save you; God does not hear you".
The enemy, always taking opportunity to kick us when we are down, to rob our joy, steal our peace and never backdown.   Has he been kicking you lately?  Have you been going through a devastating season of your own?  Recent events have definitely been challenging, right?  I know how you feel, you see, that woman was me.  I thought God had forgotten me.  But my friend, believe me when I say, "God never leaves His children".  He cannot forget you.  He loves you way too much.
As humans, when we face a difficult season we tend to lean towards punishment, I know I did, but God always has a purpose in everything He allows.  He does nothing without purpose and provision in mind for His children.  Think about it this way, when we were younger and getting disciplined by our parents, we often thought they took joy in spanking our behinds or making so many rules of no you may not, and this is why!  Now that we are older, we realize that they disciplined us out of love and to protect us.
In that very same way God protects and provides a path of purpose for His own.  He even reassures us of this in His word.  Roman 8:28 says, "And we know that all things work together for good to those who love God, to those who are the called according to His purpose".   Unfortunately, sin is a disease that humanity will deal with on this side of glory, it will not be forever and God will always, always honor our faithfulness to Him by bringing good out of every season we face in this life.
That being said, God has not checked out and He never will.  He knows everything we will face before we do and that is our assurance that His plan/path of purpose is where we want to always be.  I must admit this isolation has been tough in many ways for me.  For one I am a hugger and that is really hard not to hug my church family.  I miss my daughter.  I just miss normal.
So, I am right there with you and feel the stress, but I also know that God is still in control.  He has not left the throne of glory and He understands our frustration.  Let us not forget he was fully man and fully God during his time here.  He knows the weight of all humanity.  He felt it for each and every one of us.  He walks with us in our struggles, He collects every tear and He makes provision every single time for He Is Faithful.
"For we do not have a high priest who is unable to sympathize with our weaknesses, but one who in every respect has been tempted as we are, yet without sin." John 10:30
So instead of focusing on our circumstance, let us focus on our God.  Let us focus on utilizing every free moment to spend it in His presence with our hearts turned toward His plan of purpose for our lives.  Let us celebrate the Hope that keeps joy in our step and in our hearts.  This season will not last forever, but while it does let us make it count for Him.  We can still reach out to those around us because God has provisions already in place for everything we will need.
I challenge you to spend time daily in the His word.  Surprise a friend who probably needs a friendly reminder that they are loved and thought of.  The resources are there, and we need to put them to work, just in a different way.  Desperation can grab you when you least expect it, so guard your heart and mind from the arrows of the enemy.  He thinks he has won, but he deceives even himself.
I don't know about you, but I read the back of the book and I know how it ends.  This season will pass, God is forever faithful, and the victory has already been won.  We must continue to live in the anticipation of what is to come.  God always keeps His promises.  He is Holy and Just and He cannot lie.  There are still many lost souls to win, may we always be about the Father's business.
God speed to you my friend.  Keep the faith and Keep Shining.  May we look up and look past the current chaos for the battle is not over, but the victory is yours to claim each and every day.   Jesus has already defeated death and the grave just for you.  So, when that last trumpet sounds may He find us faithful and busy, working diligently and watching for His return.